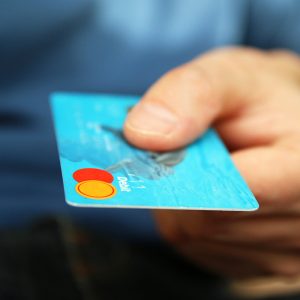 WE DON'T SIMPLY clean teeth and fill cavities at our practice—we educate our patients! From the moment you walk through our door to the moment you schedule your next appointment, we're prepared to guide you through each step of your visit.
One topic we are often asked about is paying for your dental care. Cleaning your teeth doesn't have to clean out your wallet, so today we want to provide you with all of the information you need to know when you're scheduling your next appointment.
We Have Payment Options To Suit Your Needs
Dental Insurance
We do not participate with any specific dental insurance plans.  However, for our patients that have dental insurance which allows them to go out of network, we are set up to submit all the paperwork required for reimbursement.  Our office manager is available to answer any specific questions you may have regarding out of network reimbursement.  For such questions, please call our office during regular business hours at 301-662-6247 and ask for Denise.
Financing Options
We offer 6 months free financing through Care Credit.  CareCredit is a healthcare credit card designed to help you pay for out-of-pocket expenses that are not covered by your health plan.
Bill Hall, DDS Membership Club
We are now offering a membership club designed to assist our uninsured patients.  Membership fees start at $31/month for adults.  This is not an insurance but a payment arrangement provided by our office for services rendered by Dr. Hall.  For details on our membership club click here.
Bright, Healthy Smiles Are Priceless
Whichever option you choose, we are committed to providing our patients with quality, personalized care. If you have any questions about payment for your oral health care or if you're curious about specific treatment pricing for yourself or someone you care about, feel free to give us a call. We'd love to help you receive the care you need at the price that fits your budget.
Dr Bill Hall and staff thank you for continuing to place your trust our practice.
The content on this blog is not intended to be a substitute for professional medical advice, diagnosis, or treatment. Always seek the advice of qualified health providers with questions you may have regarding medical conditions.
Tags:
Dr. Bill Hall DDS
,
Frederick Dentist
,
Paying for Dental Care
Laura Hall